People
Management Team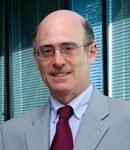 Robert Lempert, President (RAND Corporation)
Robert Lempert is a senior scientist at the RAND Corporation and director of the Frederick S. Pardee Center for Longer Range Global Policy and the Future Human Condition. His research focuses on decisionmaking under conditions of deep uncertainty, with an emphasis on climate change, energy, and the environment. Lempert is a fellow of the American Physical Society, a member of the Council on Foreign Relations, a member of the U.S. National Academy of Sciences Panel on Assessing the Impact of Climate Change on Political and Social Stresses, and a lead author for Working Group II of the United Nation's Intergovernmental Panel on Climate Change (IPCC) Fifth Assessment Report and for the IPCC Special Report on Managing the Risks of Extreme Events and Disasters to Advance Climate Change Adaptation. Lempert was the Inaugural EADS Distinguished Visitor in Energy and Environment at the American Academy in Berlin.  http://www.rand.org/about/people/l/lempert_robert_j.html
Jan Kwakkel, Vice-President (Delft University of Technology)
Jan Kwakkel is an associate professor at Delft University of Technology. His research focusses on model-based support for decision making under deep uncertainty. He is the lead developer of the exploratory modelling workbench, an open source toolkit for scenario discovery and related deep uncertainty techniques. He has applied his work in various domains, including climate and water, and transport. He is a member of the editorial board of Environmental Modelling & Software, and Futures and Foresight Science. https://www.tudelft.nl/tbm/over-de-faculteit/afdelingen/multi-actor-systems/people/associate-professors/drir-jh-jan-kwakkel/
Andrea Abler, Administrator (RAND Corporation)
Andrea Abler is a technical analyst at the RAND Corporation where she contributes to policy research through modeling and simulation, operations research methods, and project management assistance. Her research interests include emerging technology, decision sciences, and military logistics. https://www.rand.org/about/people/a/abler_andrea_m.html
Communications and Outreach
Pedro N. de Lima, DMDU Communications & Outreach Chair (Pardee RAND Graduate Schol)
Pedro Nascimento de Lima (Msc) is an Assistant Policy Researcher at RAND Corporation and a Ph.D. Candidate at Pardee RAND Graduate School. Prior to RAND, he was a Lecturer at UNISINOS University, southern Brazil, where he taught Operational Research and Modeling disciplines to Engineering and Management courses. Both his undergraduate and master's theses, focused on wicked problems and DMDU at the 3D printing industry, have received the "Best Brazilian Thesis Award" at their respective categories from ABEPRO, the Brazilian Society for Production Engineering. https://www.pedronl.com
James Derbyshire, DMDU Communications Support (Middlesex University)
James Derbyshire is a Senior Research Fellow in the Centre for Enterprise and Economic Development Research (CEEDR), Middlesex University. His research focuses on scenario planning, innovation and economic development. A particular area of interest is non-probabilistic methods for thinking about the future, such as Potential Surprise Theory and antifragility. https://www.mdx.ac.uk/our-research/centres/ceedr/staff/staff-link-assets/derbyshire-james
Javed Ali, DMDU Communications Support (CNRS- Institute for Geoscience and Environmental Research)
Javed Ali is a "Make Our Planet Great Again (MOPGA)" Researcher at CNRS-Institute for Geosciences and Environmental Research (UMR 5001), Université Grenoble Alpes in France. He holds a Bachelor's degree in Agricultural Engineering from G.B. Pant University of Agriculture & Technology (India), a Master's degree in Water Science & Engineering (specialization in Flood Risk Management) from UNESCO-IHE Institute for Water Education (The Netherlands) and another Master's degree in Hydro Science & Engineering from TU Dresden (Germany). His research work focuses on studying dynamic vulnerability and adaptive capacity, specifically social dynamics associated with weather-related disasters, the decision making of people to adapt their daily practices to changing environmental circumstances, socio-economic impacts of flash floods and understanding the effect that human behavior has on socio-technical systems.
Antonia Hadjimichael, DMDU Communications Support (Cornell University)
Antonia Hadjimichael is a postdoctoral associate of the Reed Group at Cornell University. She was born and raised in Cyprus, and obtained a Bachelors in Mathematics from the University of Leicester and a Masters in Environmental Modeling from University College London (UCL), in the UK. Her doctoral work at the University of Girona, Spain, focused on the development of decision-support tools for urban wastewater systems. At her current position she focusses on decision making for complex systems under deep uncertainty, particularly focusing on water resources systems.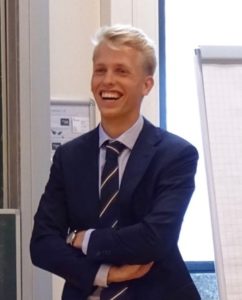 Jasper Verschuur, DMDU Communications Support (University of Oxford)
Jasper Verschuur is a doctoral student at the University of Oxford (School of Geography and the Environment). He did his BSc and MSc studies at Delft University of Technology (Civil Engineering) and a second MSc at the University of Oxford (Water Science, Policy and Management). His PhD will focus on global trade flows through ports and how natural disasters can disrupt port functioning, resulting in supply-chain shocks within the interdependent trade network.
Mrinalini Ambica Cariappa, DMDU Communications Support (University of Copenhagen)
Mrinalini is a Master's student studying Climate Change at the University of Copenhagen and the University of Natural Resources and Life Sciences, Vienna (EnvEuro). She is currently working on her thesis which looks at Loss and Damage in the United Nation's Intergovernmental Panel on Climate Change (IPCC) Special Report on Global Warming of 1.5℃. Alongside writing her thesis, she is an intern at United Nations Industrial Development Organisation, Vienna working at the Division of Climate Policy and Partnerships.
Rosalie Fidder, DMDU Communications Support (Wageningen University & Research) 
Rosalie is finishing her MSc degree in Climate Studies in Wageningen. Her specializations are Environmental Economics and Water Management. In these fields of study, uncertainty and climate change are recurring themes. For her MSc thesis, Rosalie researched boundary conditions for the application of Real Options Analysis to Dynamic Adaptive Policy Pathways.