People
Management Team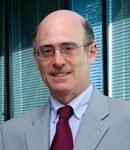 Robert Lempert, DMDU President (RAND Corporation)
Robert Lempert is a senior scientist at the RAND Corporation and director of the Frederick S. Pardee Center for Longer Range Global Policy and the Future Human Condition. His research focuses on decisionmaking under conditions of deep uncertainty, with an emphasis on climate change, energy, and the environment. Lempert is a fellow of the American Physical Society, a member of the Council on Foreign Relations, a member of the U.S. National Academy of Sciences Panel on Assessing the Impact of Climate Change on Political and Social Stresses, and a lead author for Working Group II of the United Nation's Intergovernmental Panel on Climate Change (IPCC) Fifth Assessment Report and for the IPCC Special Report on Managing the Risks of Extreme Events and Disasters to Advance Climate Change Adaptation. Lempert was the Inaugural EADS Distinguished Visitor in Energy and Environment at the American Academy in Berlin. http://www.rand.org/about/people/l/lempert_robert_j.html
Jan Kwakkel, DMDU President (Delft University of Technology)
Jan Kwakkel is an associate professor at Delft University of Technology. His research focusses on model-based support for decision making under deep uncertainty. He is the lead developer of the exploratory modelling workbench, an open source toolkit for scenario discovery and related deep uncertainty techniques. He has applied his work in various domains, including climate and water, and transport.
Andrea Golay, DMDU Administrator (RAND Corporation)
Andrea Golay is a project associate at the RAND Corporation where she contributes to policy research through modeling and simulation, operations research methods, and project management assistance. Her research interests include emerging technology, decision sciences, and military logistics. http://www.rand.org/about/people/g/golay_andrea_a.html
Communications and Outreach
Marjolijn Haasnoot,  DMDU Communications Chair (Deltares/Delft University of Technology)
Marjolijn Haasnoot is an senior environmental scientist specialized in water management, integrated assessment modelling and decision making under deep uncertainty. She is affiliated to Deltares and Delft University of Technology in the Netherlands. She developed the Dynamic Adaptive Policy Pathways approach and has since then applied and elaborated it in Europe, Asia and elsewhere in the world. Her current research focuses is on model-based adaptation pathways, fast integrated models, transient scenarios, adaptation signals for timely adaptation.
Edoardo Borgomeo, DMDU Communications Support (University of Oxford)
Edoardo Borgomeo works on water resources management, risk-based decision-making and climate change adaptation. He is an honorary research associate at the Environmental Change Institute, University of Oxford.
James Derbyshire, DMDU Communications Support (Middlesex University)
James Derbyshire is a Senior Research Fellow in the Centre for Enterprise and Economic Development Research (CEEDR), Middlesex University. His research focuses on scenario planning, innovation and economic development. A particular area of interest is non-probabilistic methods for thinking about the future, such as Potential Surprise Theory and antifragility. https://www.mdx.ac.uk/our-research/centres/ceedr/staff/staff-link-assets/derbyshire-james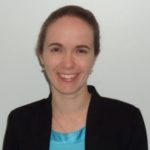 Kim Smet, DMDU Communications Support (Harvard University)
Kim Smet s a PhD researcher at Harvard University in Water Resource Engineering. Her research focuses on long-term infrastructure planning under uncertainty, exploring how we can design physical systems that have greater flexibility to adapt to future changes. She has applied elements of Adaptation Tipping Points and Engineering Options to the question of reinvesting in ageing water management systems in the United States and the Netherlands.
Pedro Lima, DMDU Communications Support (UNISINOS University)
Pedro N. de Lima (Msc) is a Lecturer at UNISINOS University, southern Brazil, where he teaches Operational Research and Modeling courses to Production Engineering and Management undergraduate courses. He is also a member of the GMAP Research Group, where he works building decision support tools based on simulation modeling techniques, including Discrete Event Simulation and System Dynamics Simulation. His research interests fall at the intersection between OR, programming, and engineering, as applied to relevant and complex situations.
Education and Training
Steven W. Popper, DMDU Education and Training Chair (RAND Corporation)
Steven Popper is a senior economist at the RAND Corporation and a professor at the Pardee RAND Graduate School. As associate director of the RAND Science and Technology Policy Institute (1996–2001), Popper provided research and analytic support to the White House Office of Science and Technology Policy and other agencies of the Executive Branch. http://www.rand.org/about/people/p/popper_steven_w.html
Membership
Judy Lawrence, DMDU Membership Chair (Victoria University of Wellington)
Judy Lawrence is Senior Research Fellow at the New Zealand Climate Change Research Institute at Victoria University of Wellington, New Zealand. She leads research programmes on climate change impacts and implication, on resilience governance and the adequacy of institutions for climate change adaptation decision making. She has developed, in partnership with Deltares, the Netherlands, the application of the Dynamic Adaptive Policy Pathways (DAPP) planning for decision making under conditions of uncertainty. She currently is Co-Chair of the New Zealand Governments Climate Change Adaptation Technical Working group preparing a national adaptation response. She previously held senior management positions in the New Zealand government and received her PhD in Public Policy from Victoria University of Wellington, New Zealand.
Rules and processes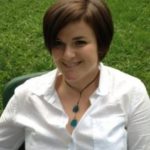 Rebecca Smith, DMDU Rules and processes Chair (U.S. Bureau of Reclamation)
Rebecca Smith is an engineer and research coordinator for the U.S. Bureau of Reclamation's Lower Colorado Region. Her background is in decision support for water resources management and connecting research to practice. At Reclamation, she helps with research projects that include applications of decision-making frameworks and incorporation of new streamflow projections into long term Colorado River planning.